The EAEU Young Leaders School was held during the IV Eurasian Week International Forum on September 25-27 in Bishkek, Kyrgyzstan. The participants learnt about EAEU universities' education programmes on the Eurasian integration and brainstormed ideas of Eurasian brands and their global promotion strategies.
1 October
The HSE-based Centre for Cooperation with the Organisation for Economic Cooperation and Development (OECD-Centre), part of the Institute for Statistical Studies and Economics of Knowledge (ISSEK), has been transformed into the new Competence Centre for Cooperation with International Organisations. See what its staff has to say about the rationale behind this change and their new responsibilities.
23 July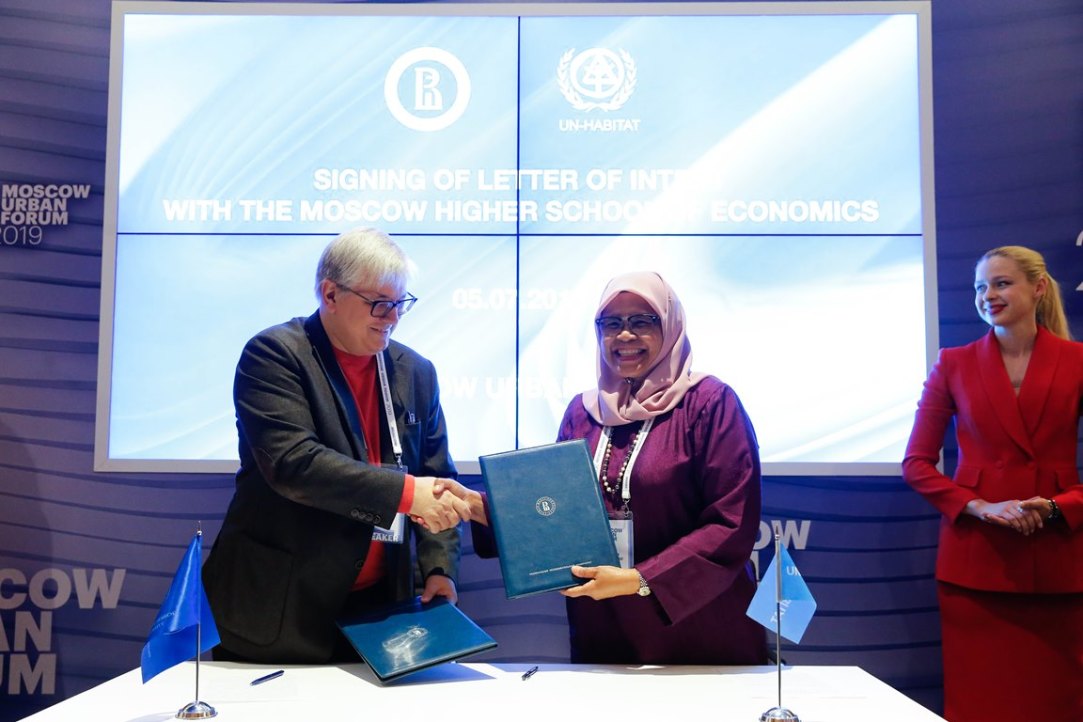 HSE University and the United Nations Human Settlements Programme signed an agreement to conduct joint research on urban development. HSE Rector Yaroslav Kuzminov and UN Under-Secretary-General Maimunah Mohd Sharif, who heads the UN-Habitat programme, signed the letter of intent at the recent Moscow Urban Forum, which was held on July 4-7 at Moscow's Zaryadye Park.
5 July